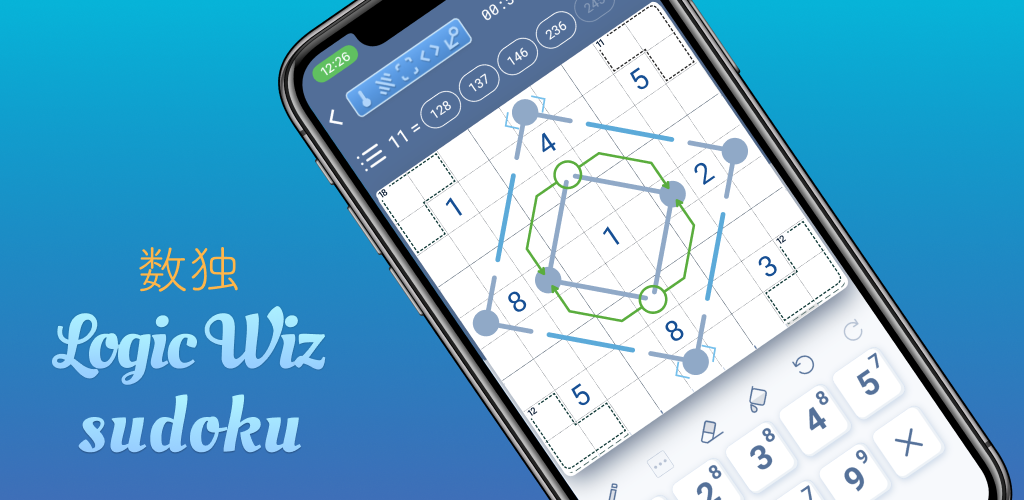 The Game
Free App
14 Sudoku variants
5 Difficulty levels
Smart visual hints
Thousands of beautifully handcrafted boards
7 Engaging playing zones
Beautiful rich User-Interface
New boards, zones & variants added occasionally
Variants
Classic
Killer
Sandwich
Palindrome
Thermo
Non-consecutive
Diagonal
Arrow
Kropki
XV
Reflection
Jigsaw (Irregular)
Chess King & Chess Knight
Game Features
Smart Hints to help and teach.
Gallery game view.
Play multiple quests & games concurrently.
Light and Dark Theme.
Sticky digit mode.
Remaining cells of a digit.
Select multiple cells at once.
Select multiple cells at distributed locations of the board.
Multiple pencil marks styles.
Double notation.
Auto remove pencil marks.
Highlight matching digits and pencil marks.
Multiple error modes.
Performance tracking for each puzzle.
Statistics and Accomplishments.
Unlimited Undo/Redo.
Various cell marking options- highlights and symbols
Combinations Panel for Killer and Sandwich boards.
Track and improve solving time.
Board preview.
Seven playing zones.
In Progress Icon - Easy resumption of unfinished boards.
Mobile Phones and Tablets.
IOS & Android.